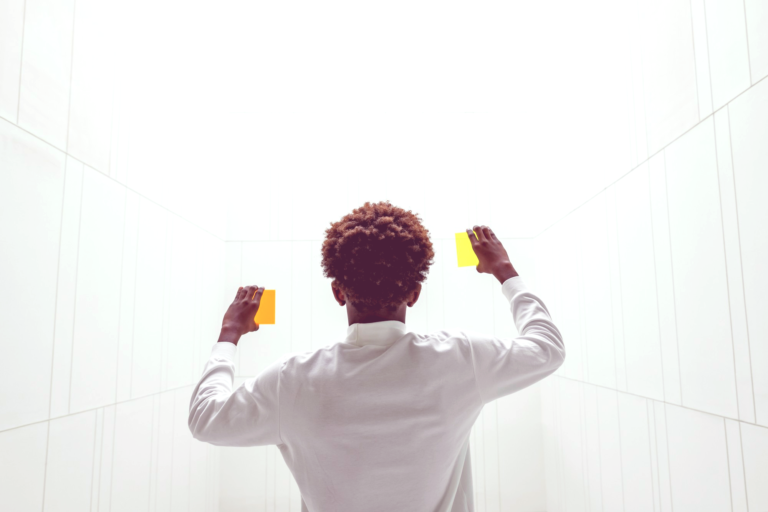 The tech Industry is growing rapidly and offers many opportunities for those who are willing to learn and work hard. The future of work is increasingly digital, and having the right skills and experience can open doors to a wide range of exciting and well-paying jobs. According to the Nigerian Communications Commission (NCC), the Information and Communications Technology (ICT) sector contributed about 8.8% to Nigeria's GDP in 2020, and this is expected to grow in the coming years. 
Building a career in the tech industry in the second half of 2023 can be a great opportunity for young Nigerians. Despite the perceived saturation, the tech industry still offers significant potential for growth, evolution, and a large market for tech products and services.
Imagine yourself at the forefront of the tech industry, making waves and leaving a lasting impact. Now, take a moment to relax, take a deep breath, and let's dive into an interactive conversation on how you can transform your tech dreams into a remarkable reality.
Becoming the next great Tech Person requires a combination of passion, dedication, and strategic steps. So, fasten your seatbelt and join us on this exhilarating journey as we unveil the secrets to your success.
Step by step, we'll navigate through the realms of technology.
STEP 1 IDENTIFY YOUR NICHE:
The first step to  building  a career in tech, is  identifying the specific area of tech that you're interested in. Some popular areas include software development, data science, cybersecurity, and digital marketing. Research and explore different areas of the tech industry to find the niche that aligns with your interests, skills, and career goals. Once you've identified an area of interest, you can start learning the necessary skills through online resources such as tutorials, online courses, and coding boot camps. It's also important to identify the specific role that you want to pursue within your chosen area of interest. For example, if you're interested in software development, you may want to focus on becoming a front-end developer, back-end developer, or full-stack developer.
STEP 2 BUILDING A STRONG FOUNDATION:
Having a solid foundation of core technology concepts and skills is essential for success in any area of the tech industry. Learn the basics of programming languages like Python, Java, and C++. Get familiar with data structures and algorithms, computer networking, and computer architecture. Understanding fundamental concepts such as these will make it easier for you to learn new technologies and tools as you progress in your career. It's also important to stay up to date with the latest technologies and tools in your chosen area of interest.
STEP 3 NETWORKING:
Networking is an essential part of building a successful career in tech. Connecting with other professionals in your field can provide valuable insights, advice, and opportunities. Attend tech meetups, conferences, and events and take advantage of online communities and groups to connect with others in your field. Additionally, consider reaching out to professionals in the industry who work in the role or company you're interested in and ask for informational interviews or advice. Building a strong network can help you stay informed about industry trends and job opportunities.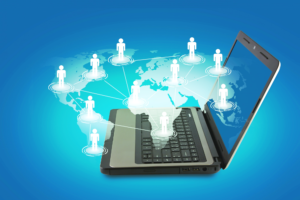 STEP 4 GAINING FIRST HAND EXPERIENCE:
Gaining practical experience is crucial for building a career in tech. Participating in hackathons, coding challenges, and internships can help you develop your skills and gain real-world experience. This can be especially valuable if you're just starting out, as many tech companies look for candidates with relevant experience when hiring. Consider working on personal projects, contributing to open-source projects or building a portfolio of work that showcases your skills and experience.
You might be a beginner or even have little experience in technology but want to gain an in-depth practical knowledge of how the tech eco system works, how to transition into tech and many other related question.
If you are a beginner or have little experience in technology but have a desire to gain in-depth practical knowledge of how the tech ecosystem works, how to transition into tech, or any other related questions, Just relax because we got you covered.
At Eko Institute of Technology, we offer a variety of training programs, including our Kiddies Bootcamp, Data Science Bootcamp, Girls-In-Tech Bootcamp, Product Management Training, Product Design, Digital Literacy Training, and Data Analysis Training. Our training programs are designed to help students develop the skills and experience they need to build successful careers in tech. Additionally, we connect our students with partner firms looking to acquire top talent and engage in workforce development.
If you're interested in building a career in tech, we encourage you to consider enrolling in one of our training programs and becoming a part of our growing community. Our programs are tailored to give you practical experience and help you develop the skills needed to succeed in the tech industry. We also provide mentorship, guidance and support to help you navigate the complexities of the tech industry.
Finally and the most important step to achieving your tech dreams is hard work, dedication, and a willingness to learn.
By identifying your niche, building a strong foundation, networking, gaining hands-on experience, and seeking guidance from experts and professionals in the field, you can set yourself up for success in the tech industry.
Follow our social media platforms for more information regarding our programs, discounts available, and to find out more opportunities to become the best you even as we enter the second half of the year 2023.